294. Douglas-fir
Pseudotsuga menziesii
Please login to add favorites, build your passport and join the discussion.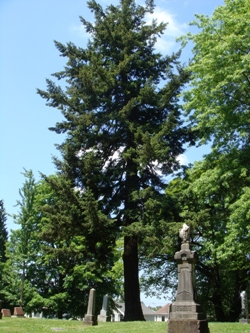 This tree was the inspiration for the name of the historic Lone Fir Cemetery, it is located in the northwest section of the lot, roughly opposite 437 SE 22nd Ave.
Address: SE 20th & Morrison St.
Satellite 3D View | Street View | Canopy Analytics
On Satellite and Street View, hold Ctrl down and drag the mouse to change perspective.
GPS: 45.518775384072, -122.6448835251
Owner: Public, Metro
State ID: 1S1E02 101
Year Registered: 2009
Height: 109' | Spread: 61' | Diameter: 50" | Circumference: 13.7'
Nearby items