281. Himalayan pine
*
Pinus wallichiana
Please login to add favorites, build your passport and join the discussion.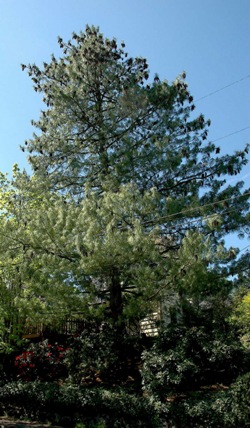 *Rare within Portland. See all trees rare for Portland.
Address: 3310 NW FRANKLIN CT
Satellite 3D View | Street View | Canopy Analytics
On Satellite and Street View, hold Ctrl down and drag the mouse to change perspective.
GPS: 45.535035730849, -122.71532391189
Owner: Private, Side Yard, Corner Lot
State ID: 1N1E29CD  11900
Year Registered: 2007
Height: 75' | Spread: 45' | Diameter: 33" | Circumference: 7.1'
Nearby items