282. Coast redwood
Sequoia sempervirens
Please login to add favorites, build your passport and join the discussion.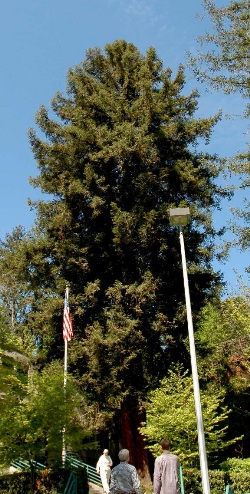 This tree is to the right of the main entrance to the gymnasium.
Address: 701 NW CULPEPPER TER
Satellite 3D View | Street View | Canopy Analytics
On Satellite and Street View, hold Ctrl down and drag the mouse to change perspective.
GPS: 45.527943848812, -122.7086395004
Owner: Portland Parks & Recreation (Hillside Park)
State ID: 1N1E32AC  4400
Year Registered: 2007
Height: 112' | Spread: 54' | Diameter: 50" | Circumference: 13.2'
Nearby items