284. Oregon white oak
Quercus garryana
Please login to add favorites, build your passport and join the discussion.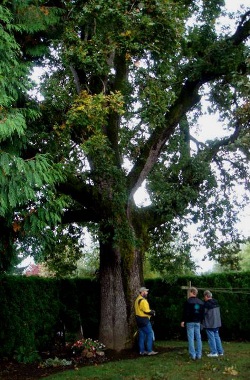 This tree is in a rear yard, but fully visible from N Depauw.
Address: 4768 N OBERLIN ST
Satellite 3D View | Street View | Canopy Analytics
On Satellite and Street View, hold Ctrl down and drag the mouse to change perspective.
GPS: 45.578226549594, -122.71896196175
Owner: Private, Rear Yard
State ID: 1N1E08CC 17100
Year Registered: 2008
Height: 70' | Spread: 99' | Diameter: 56" | Circumference: 15.6'
Nearby items