18. Monterey pine
Pinus radiata
Please login to add favorites, build your passport and join the discussion.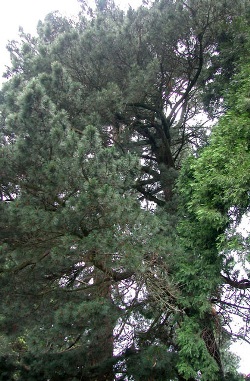 This tree was planted by Joseph A. Manning in the early 1920s.
Address: 5330 SE 37TH AVE
Satellite 3D View | Street View | Canopy Analytics
On Satellite and Street View, hold Ctrl down and drag the mouse to change perspective.
GPS: 45.484233256133, -122.62457766464
Owner: Right of Way
State ID: 1S1E13AD 12700
Year Registered: 1994
Height: 91' | Spread: 53' | Diameter: 32" | Circumference: 9.7'
Nearby items