170. Shagbark hickory
Carya ovata
This tree is no longer alive. Removed in 2018, cause not available.
Please login to add favorites, build your passport and join the discussion.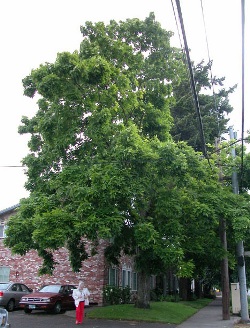 north side between SE 71st Ave and SE 72nd Ave
Address: 7123 SE POWELL BLVD
Satellite 3D View | Street View | Canopy Analytics
On Satellite and Street View, hold Ctrl down and drag the mouse to change perspective.
GPS: 45.497585767862, -122.58920444609
Owner: Philip Owen
State ID: 1S2E08AC 18400
Year Registered: 1998
Height: 42' | Spread: 47' | Diameter: 21" | Circumference: 5.5'
Nearby items