125. Giant sequoia
Sequoiadendron giganteum
Please login to add favorites, build your passport and join the discussion.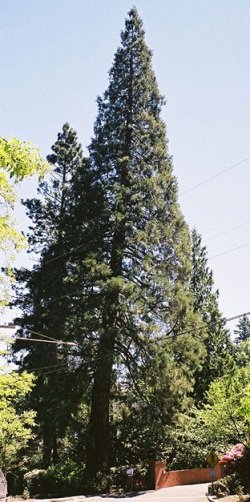 This tree is at the entrance to the residence driveway.
Address: 2896 SW PATTON RD
Satellite 3D View | Street View | Canopy Analytics
On Satellite and Street View, hold Ctrl down and drag the mouse to change perspective.
GPS: 45.503585311179, -122.70763076577
Owner: Right Of Way
State ID: 1S1E08AA 15300
Year Registered: 1997
Height: 148' | Spread: 62' | Diameter: 95" | Circumference: 23.2'
Nearby items