7. European beech
Fagus sylvatica
Please login to add favorites, build your passport and join the discussion.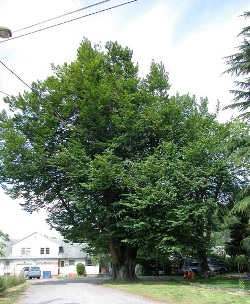 This tree is at the end of the street.
Address: 10115 NE THOMPSON ST
Satellite 3D View | Street View | Canopy Analytics
On Satellite and Street View, hold Ctrl down and drag the mouse to change perspective.
GPS: 45.538969079313, -122.55899687622
Owner: Right Of Way, Unimproved
State ID: 1N2E28DA 700
Year Registered: 1994
Height: 85' | Spread: 71' | Diameter: 70" | Circumference: 23.1'
Nearby items