266. Dutch elm
Ulmus x hollandica 'Hollandica'
Please login to add favorites, build your passport and join the discussion.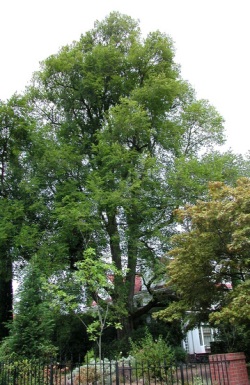 This tree is Ulmus x hollandica 'Hollandica', and is best visible from NE 17th St.
Address: 1719 NE KNOTT
Satellite 3D View | Street View | Canopy Analytics
On Satellite and Street View, hold Ctrl down and drag the mouse to change perspective.
GPS: 45.542343130798, -122.64805731227
Owner: Private, Front Yard
State ID: 1N1E26AC 11300
Year Registered: 2004
Height: 105' | Spread: 70' | Diameter: 50" | Circumference: 13'
Nearby items