260. Douglas-fir
Pseudotsuga menziesii
Please login to add favorites, build your passport and join the discussion.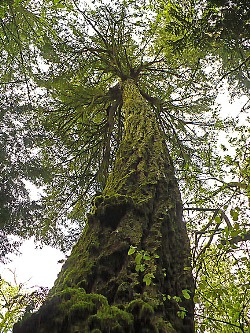 This tree is located along the Cedar Grove Trail in Powell Butte Nature Park.
Address: POWELL BUTTE NATURE PARK
Satellite 3D View | Street View | Canopy Analytics
On Satellite and Street View, hold Ctrl down and drag the mouse to change perspective.
GPS: 45.486299999814, -122.51173332963
Owner: Portland Water Bureau
State ID: 1S2E13 200
Year Registered: 2004
Height: 166' | Spread: 56' | Diameter: 72" | Circumference: 18.8'
Nearby items