243. Willow oak
Quercus phellos
Please login to add favorites, build your passport and join the discussion.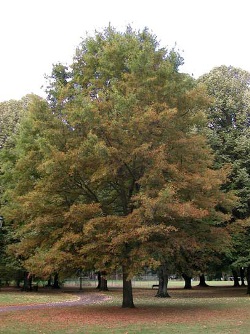 This tree is located about 100ft from the intersection of N Russet St and N Chautauqua Blvd, inside Columbia Park.
Address: 7701 N CHAUTAUQUA BLVD
Satellite 3D View | Street View | Canopy Analytics
On Satellite and Street View, hold Ctrl down and drag the mouse to change perspective.
GPS: 45.578627398424, -122.70832604591
Owner: Portland Parks & Recreation (Columbia Park)
State ID: 1N1E08DC 100
Year Registered: 2003
Height: 88' | Spread: 74' | Diameter: 20" | Circumference: 7.7'
Nearby items