22. River birch
*
Betula nigra
Please login to add favorites, build your passport and join the discussion.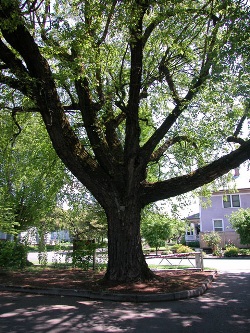 *Rare within Portland. See all trees rare for Portland.
This tree is located in Sellwood Park, adjacent to the entrance gate at Malden & 7th Ave.
Address: 7951 SE 7TH AVE
Satellite 3D View | Street View | Canopy Analytics
On Satellite and Street View, hold Ctrl down and drag the mouse to change perspective.
GPS: 45.469073275097, -122.6591650316
Owner: Portland Parks & Recreation
State ID: 1S1E23 300
Year Registered: 1994
Height: 61' | Spread: 86' | Diameter: 39" | Circumference: 10.8'
Nearby items